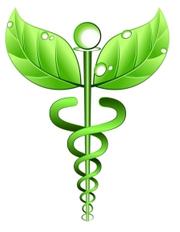 Our founder, Susan, is certified in Herbalism. This is why we can make organic and natural soaps, lotions, scrubs, and teas. Each of our products can help enhance one's health and well-being. If you need an item that we do not currently offer, tell us about it and we'll strive to have it custom-made for you.
Before you visit our clinic we will text or email you the required paperwork or you can download and fill out your new patient information form. The clinic must have this 3 "working days" prior to your visit to create your EMR. We will not be able to accommodate you unless you send us the completed form at least three work days before your appointment. You will not be seen and your deposit is non refundable.
One week and one day you will receive an intake form. This is generated by patient fusion and will come to your email. This is additional information required for your chart.
No shows and cancellations that fail to notify the clinic within 48 hours (during our work week) of your appointment will have a $75 non refundable fee.
The clinic does not double book patients and we have reserved time for you.