Introduction to Functional Medicine for Postmenopausal Women
A newly designed program for postmenopausal women has been developed to address weight gain, sleep issues, nutritional challenges, movement and exercise and stress.  This educational series will allow you to develop a skill set to successfully navigate this season in your life.   Five courses will be included in the program.
The next offering will be in Tuesday  September 17 at 530 pm -7 pm. We will meet each Tuesday on 24, October  1, 8 and 15. 
Please bring something to take notes.  The cost is $350 and must be paid prior to the first class. Cla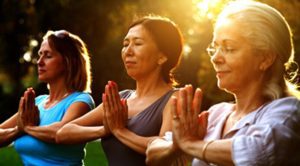 ss size is limited.  Call 221-8621 to reserve your spot!